Canvasses come in many shapes and sizes, also in different qualities and at various prices. 'Sunnylady already wrote several articles about that.

Like most people, I reserve high quality and more expensive canvasses for my best work. Or at least what I would love to become my best work!
Yet there are ways to get cheaper canvasses in the house for a very low price and I like to inform you of one of them. What to think about a canvas that costs only 1,5 Euros, is 50x60, semi-museum thickness, with a very solid frame and a metal chain (for hanging purposes) at the back.
Sounds incredible? Well, it is and you have to take something into consideration with it, namely it is a used one. (cfr. picture)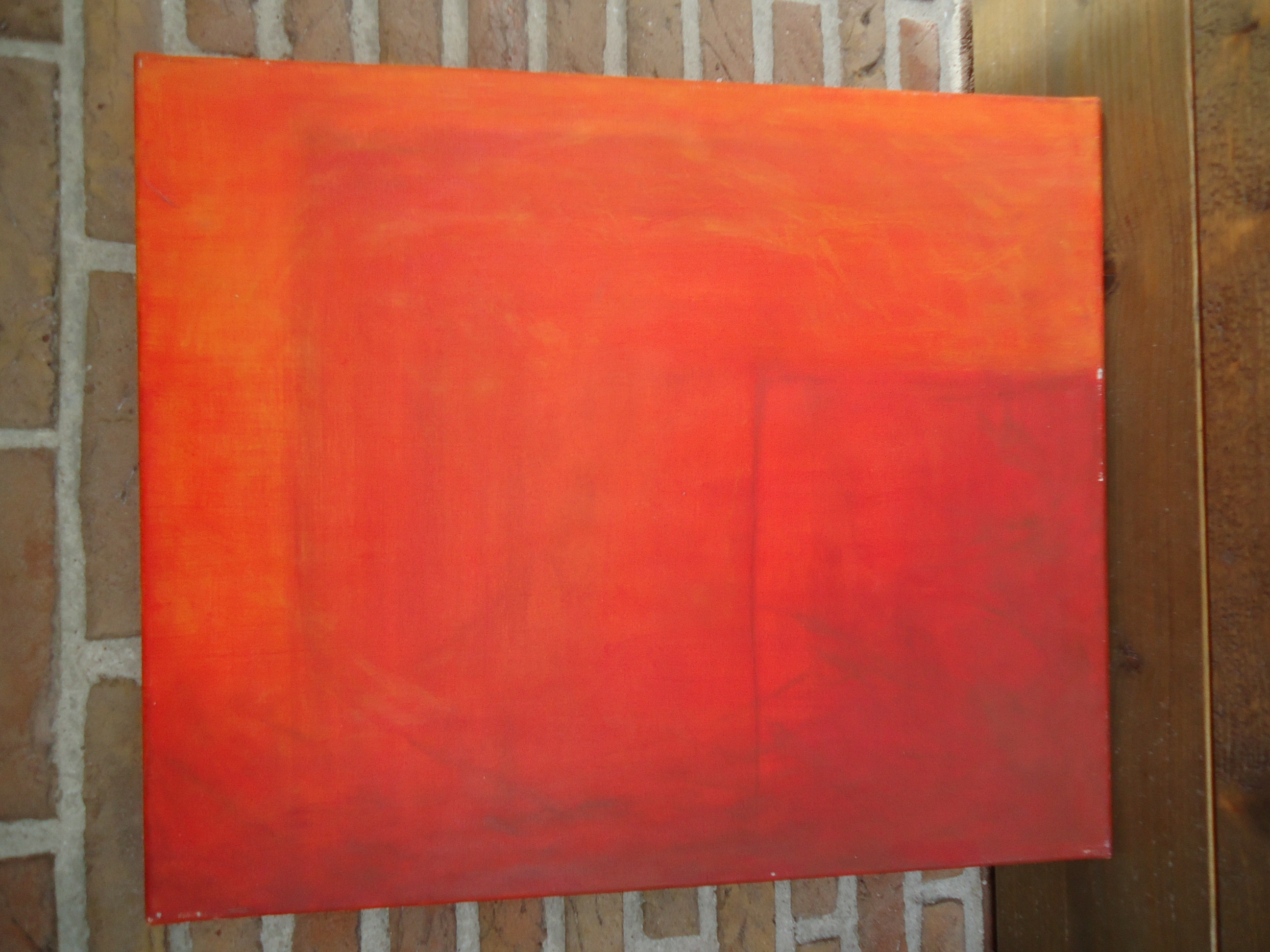 So another artist, or art printing company, has already used the canvas but still, it can be recycled/pimped. Simply apply some gesso (or other acrylic paint) over it, one or two layers if needed, and you're good to go after it dried. Of course, if the surface was not really smooth, then you can use sandpaper first to flatten it. Of course, you will be a little limited with your creations but one can be resourceful with that. I guess most recycled paintings will have a pimped black gesso surface.
The rest is into your artistic hands!
I went to the recycle store today where I found three canvasses, all 50x60, solid framed, for 7,5 Euros. Two of them were even still wrapped, although they had been printed!! (Cfr. picture)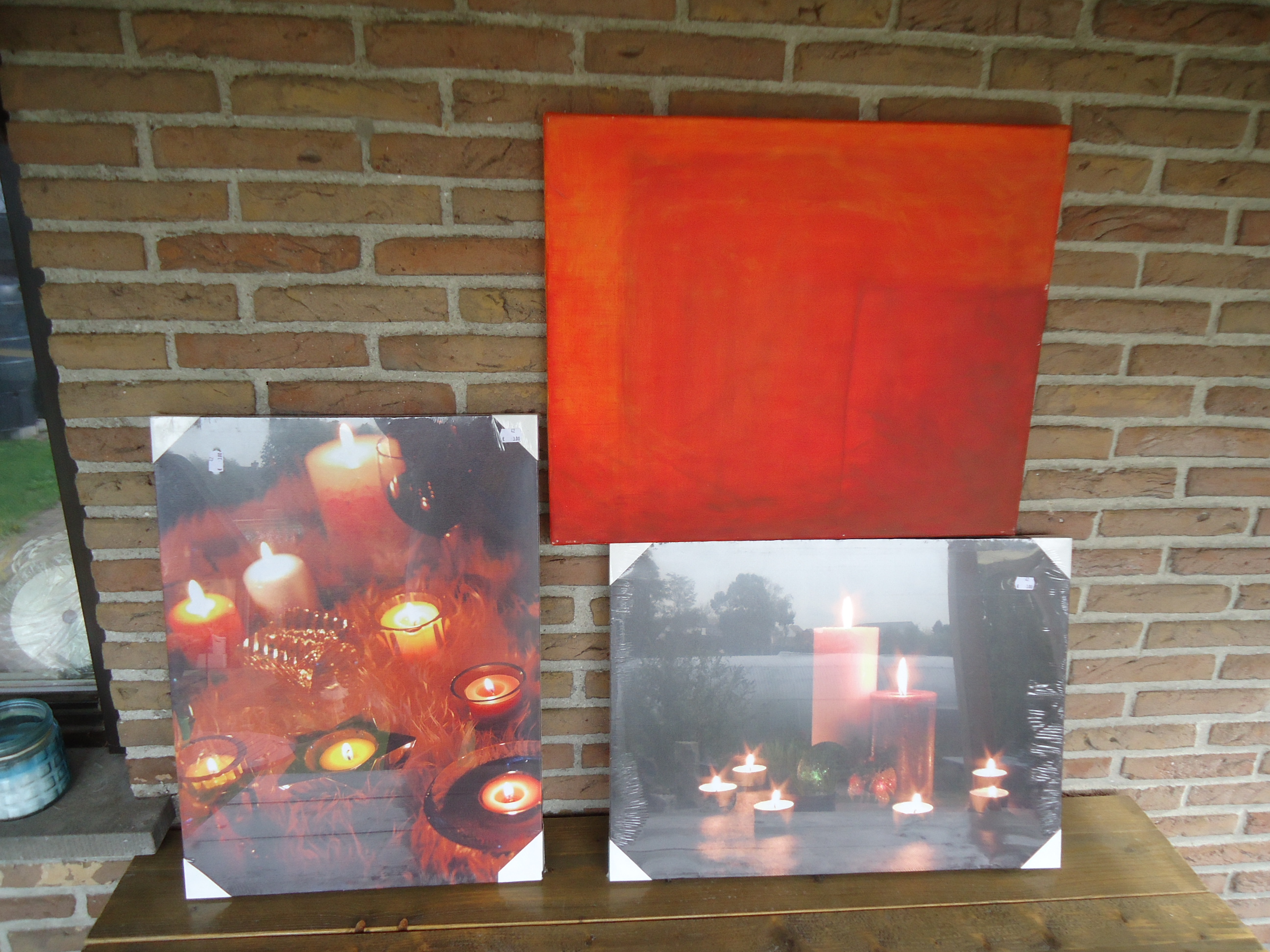 So it pays off in the end cause else, such canvasses would cost 40 Euros or more, shipping costs not included!
Please, let me know what you think about this!
Voy Kay