Hello dear friends,
Here I'd like to describe what we can do with cotton canvas after bringing them home to prepare them for painting. 
As I mentioned before in one of my previous articles there are few different textiles used for canvas.  Read for more details here. 
This is 40x40 cm (16x16inches) canvas in my example.
Step 1. Cotton has its own contraction when exposed to various humidity. That is why first step when you come home unpack from plastic wrap and let it sit in you studio for couple of days. 
Step 2. Check if stretched canvas sounds like a drum by gently tapping. 
Step 3. If canvas is not properly stretched you can fix it a bit. Use weird wooden strips of board/wood that  either sold with canvas or sold separately.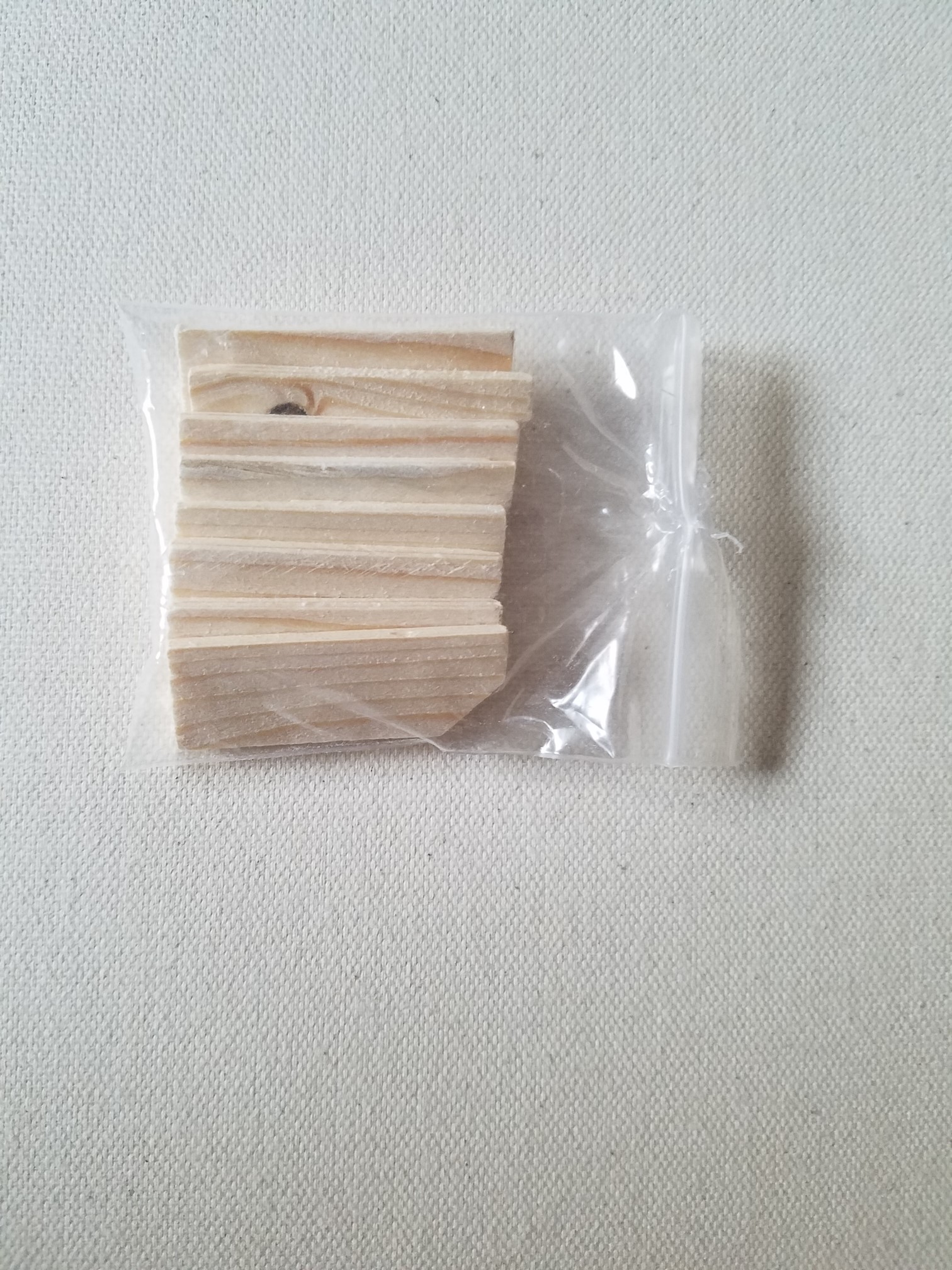 Step 4. Make sure you have modular stretcher which is not stapled in the corners with the staple. You'll see why a bit later.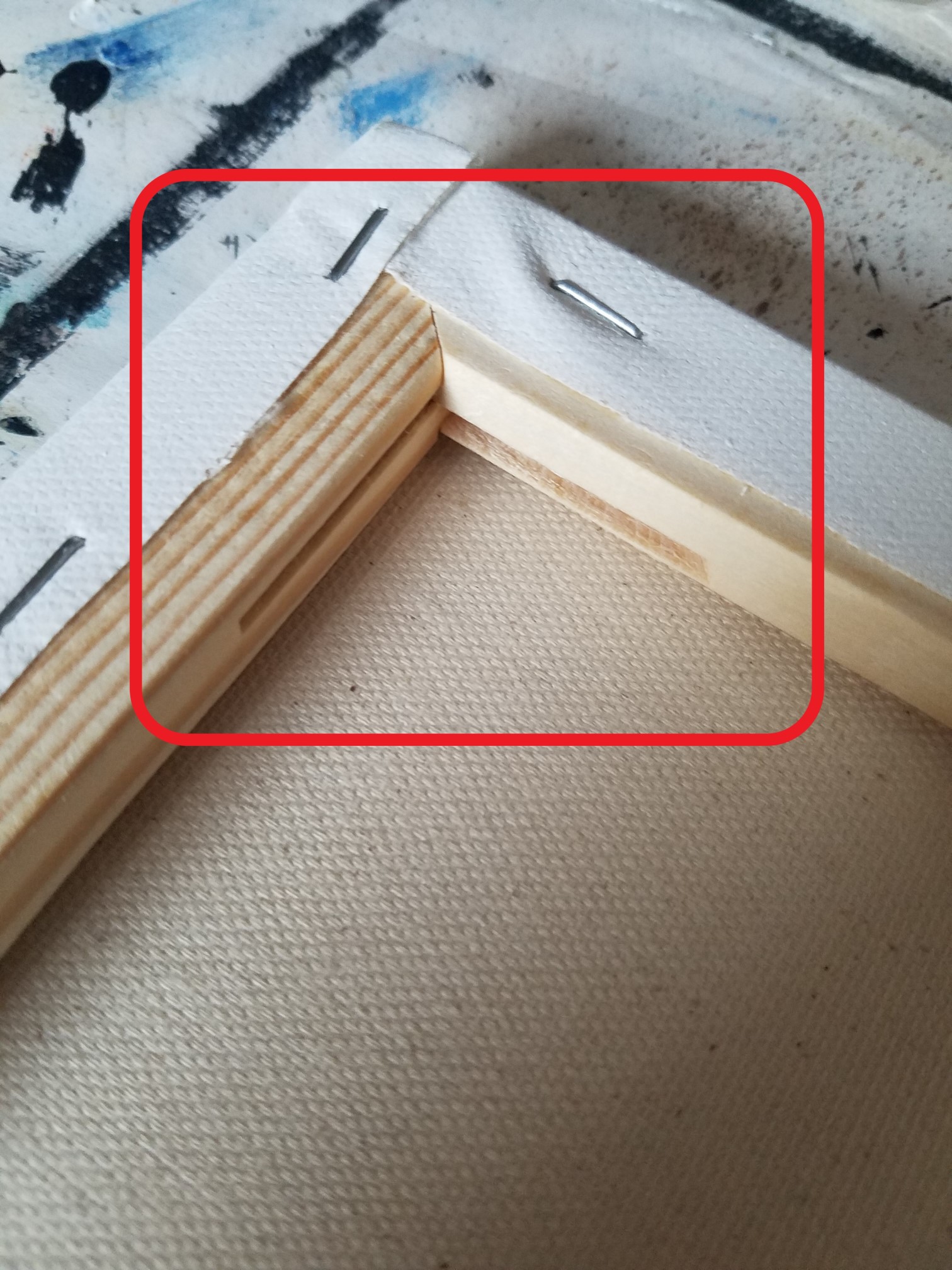 Step 5.  Insert strips as shown in the picture in the holes. You need to have two strips per corner meaning 8 per canvas. You need to apply some force and make sure that strips don't just slide in but go with enough resistance.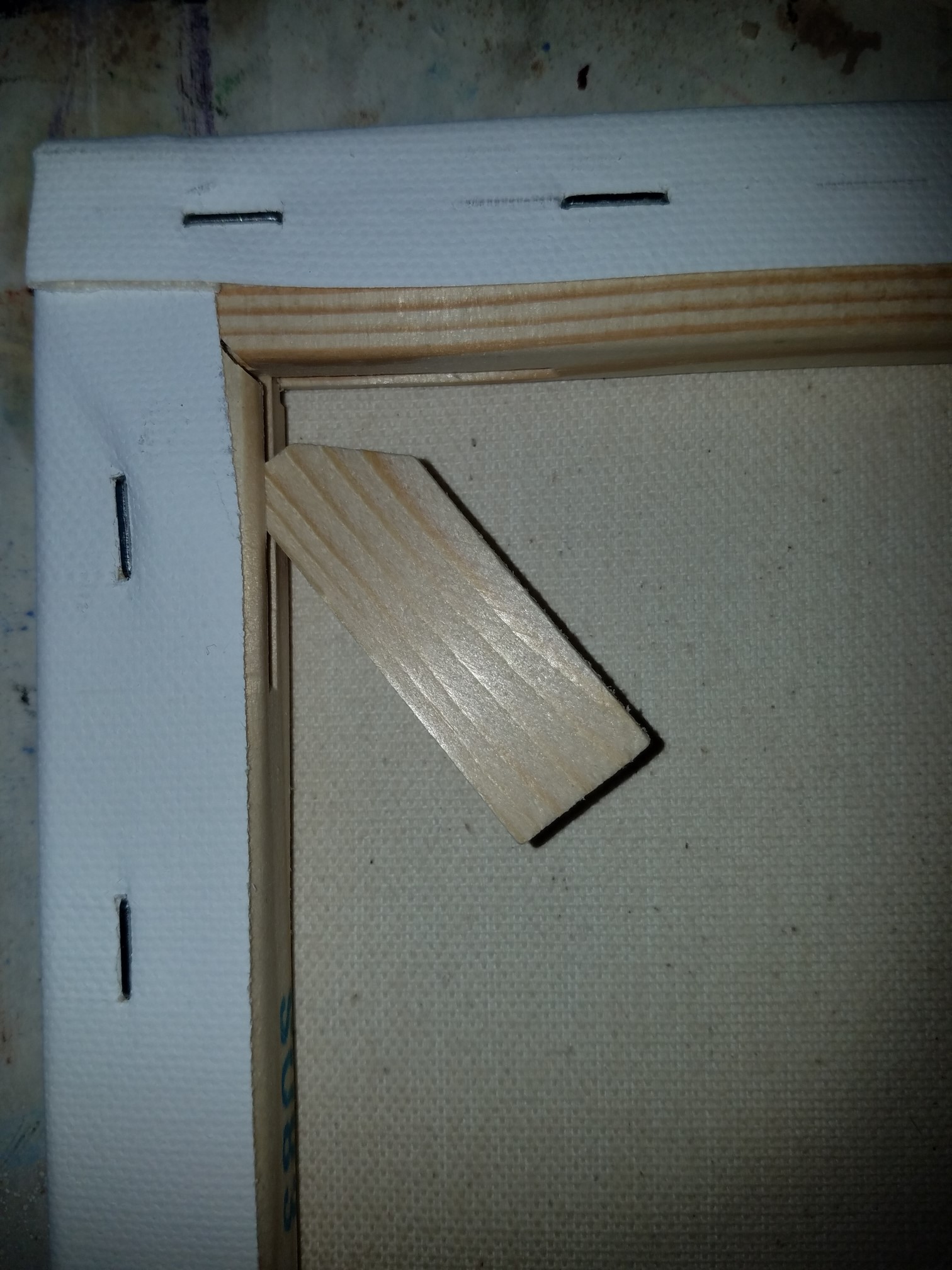 Step 6. Use a hammer as the objective is to slightly push apart the corners as shown on the picture below. 
Step 7. Make sure that you don't hit too hard with you hammer as strip may go to the side of the canvas and ruin the textile. 
Step 8. As you see corners are getting a little bit expanded it will add that required stretch that was missing in the beginning.  Now check how it sounds and how it feels when you tap it.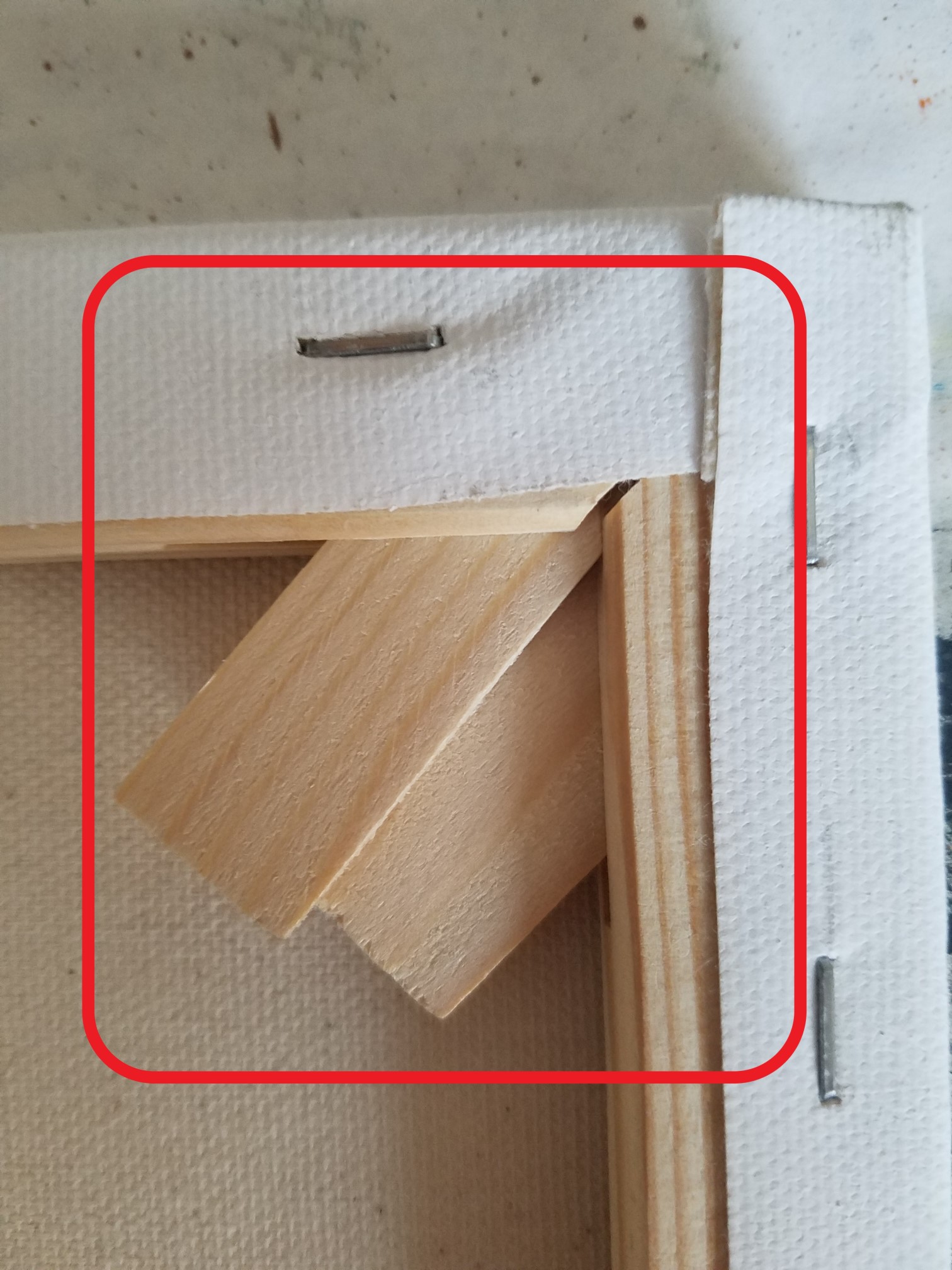 If canvas is stretched very well nothing will bother as textile is quite resistant to the push of the brush and no touch between bar and textile will be happening and therefore no lines from the bar will be there to ruin the painting. 
Step 9. Now it is time to create your next masterpiece! 

Happy painting!
Sunnylady
3/11/2020
PS Wooden strips will work only if there is no initial real bad flaws in the stretch and just a bit extra stretching is needed. That's why inspection in the store is needed before buying.