Hello dear fellow artists, 
I decided to continue with the article about how to pick canvas in the store. 
I wanted to share what I pay attention at when I come to the store to buy canvas.
There are tons of canvas manufacturers and some of the brands are well-known and maintain good quality, however, I have not used those super-famous brands due to unavailability in the local stores in Russia and I want to stay within the budget.  
1. Check the logotype and read all the small prints on the label. Canvas may be designed for different paints like oil or special ones for watercolor meaning you cannot interchange them. However, nobody forbids to try and see what you get but that decision should be conscious.  
2. Search for modular stretcher and triple acrylic based gesso. I figured that I prefer small tooth.  Double gesso may be still good enough depending on the manufacturer but  some of them may need additional layer of gesso at home. 
3. I tend not to buy on-line as I cannot do further checks online and I hate all the struggle with the returns.
4. Usually canvas go wrapped in the plastic film and logo in one of the corners.  Check front side and outside edges visually that none of the damages in the fabric are seen.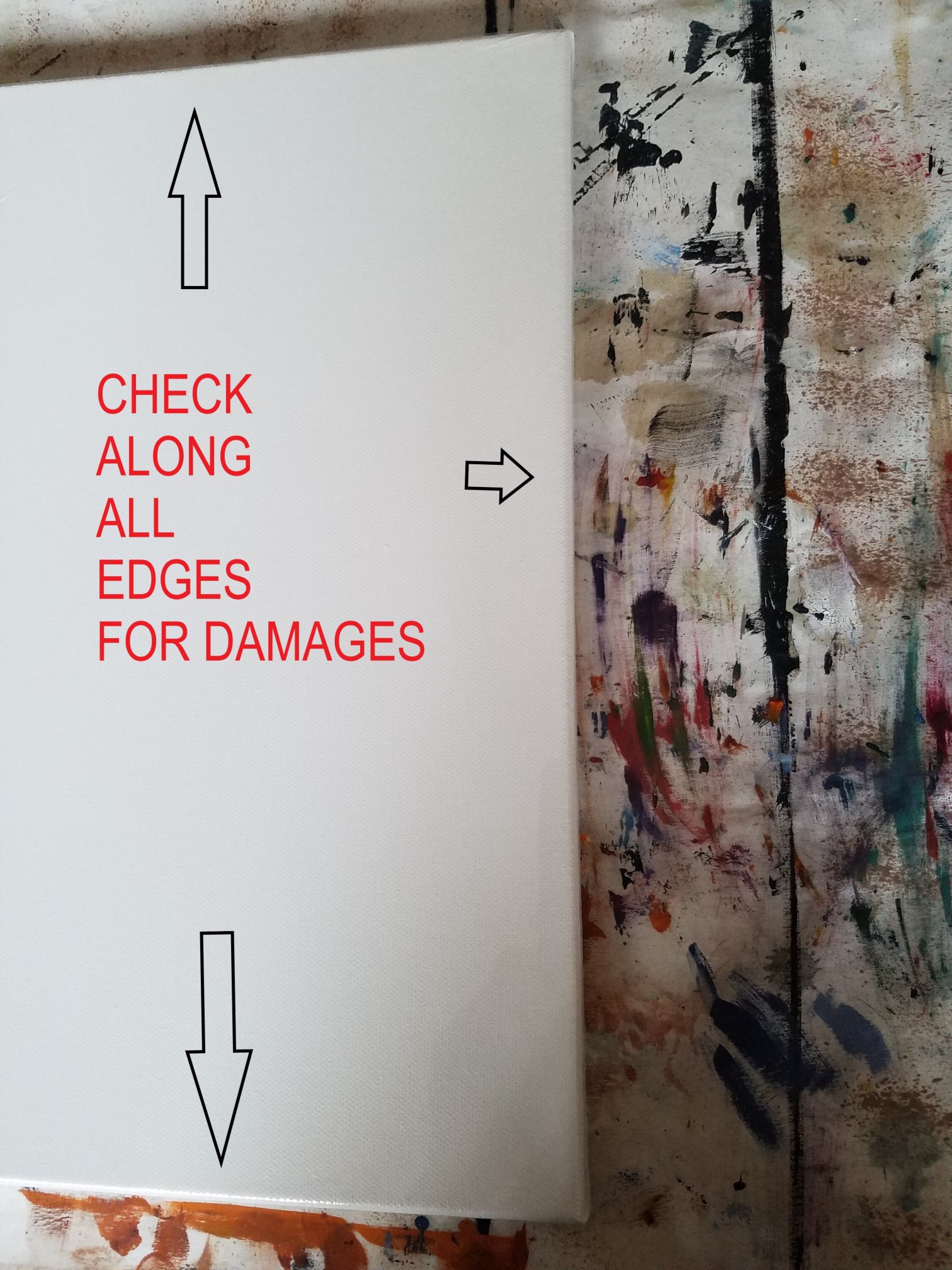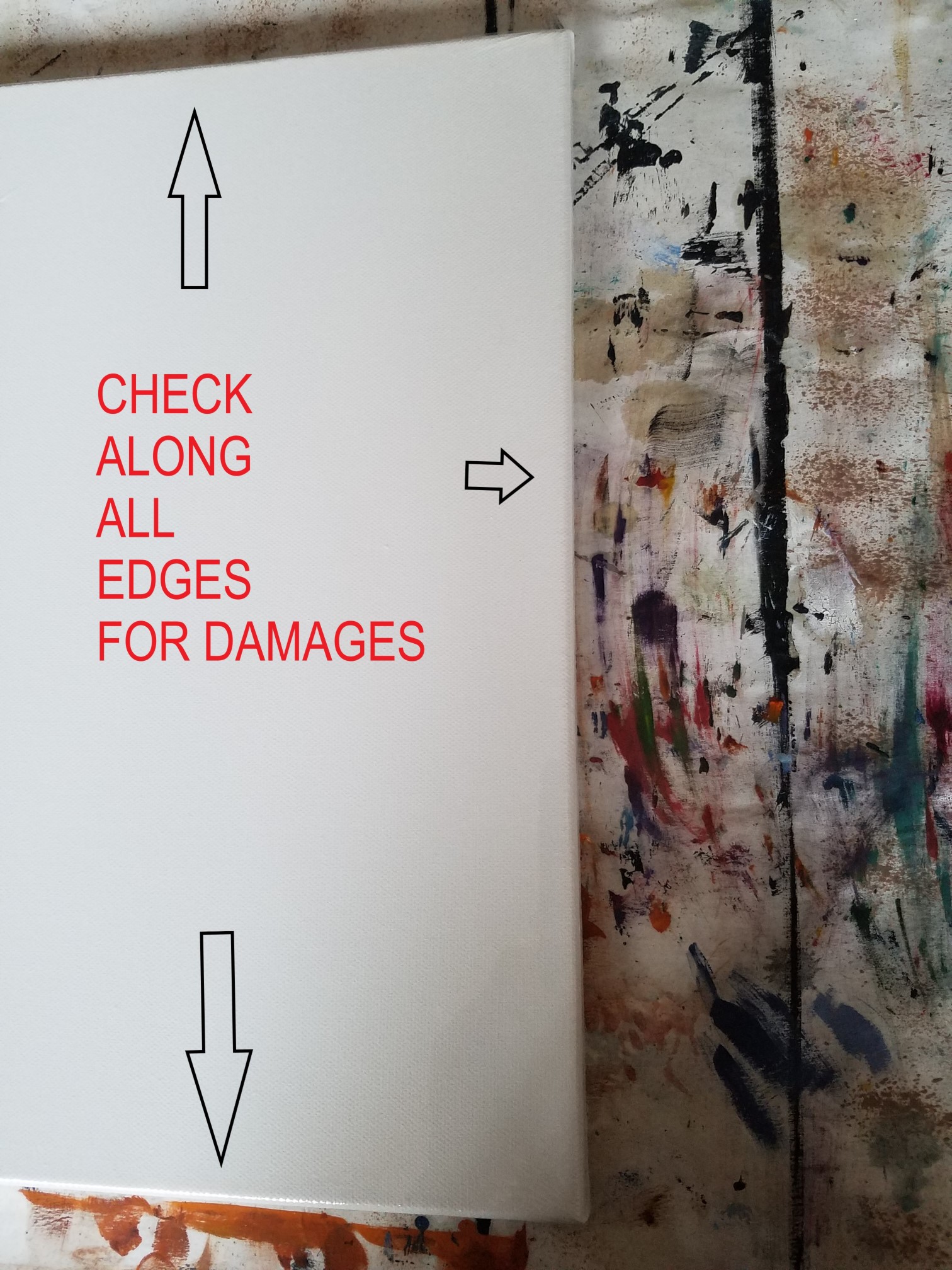 5. Turn on the back side and inspect for presence of knots and unevenness of the threads.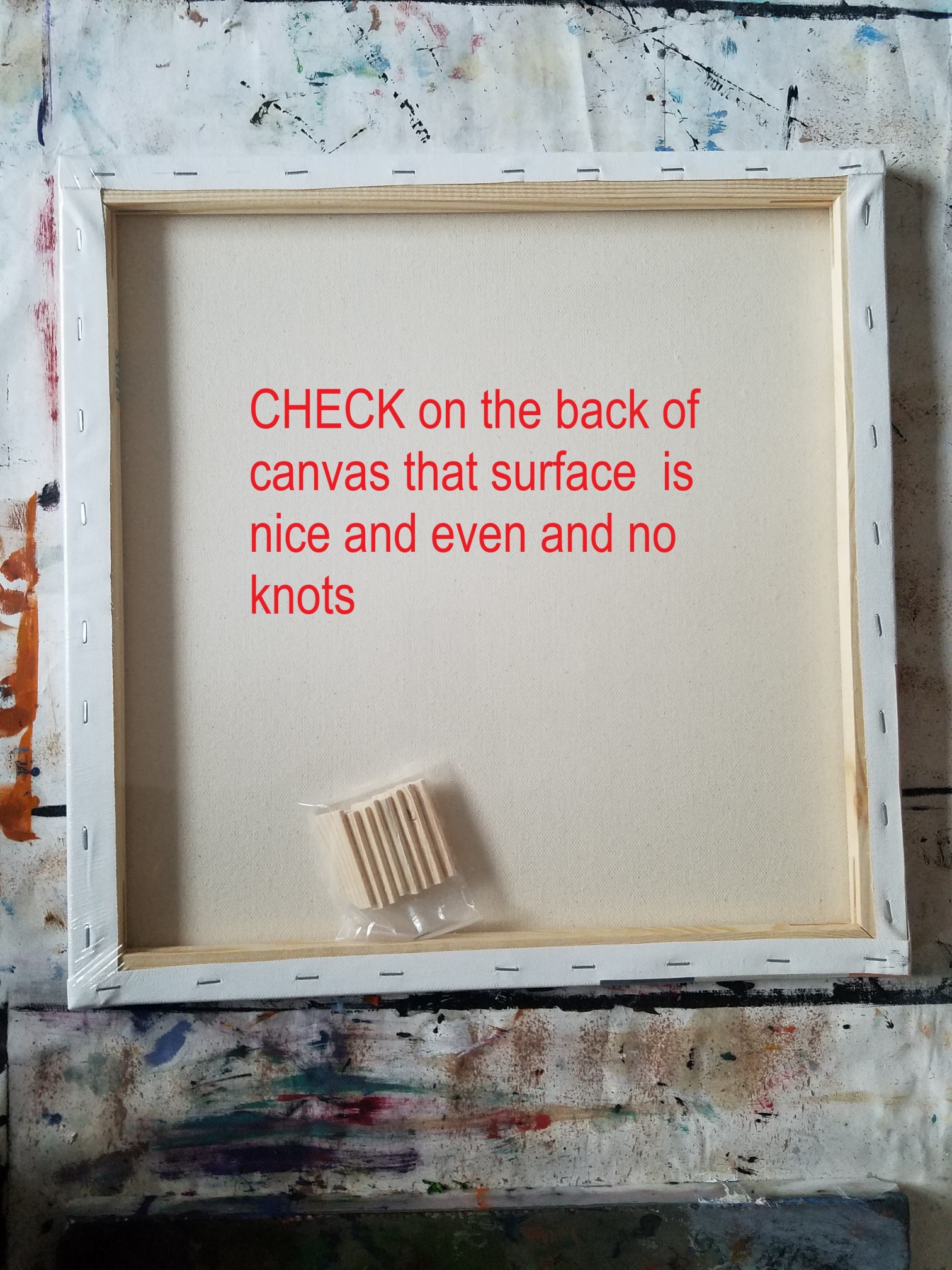 6. Look that canvas is properly stretched meaning no waves in the surface or weird things in the corners. Below is example of wave in the corner that in fact was hiding under the label.
This is maximum what you can do in the store. 
Now you can finalize your purchase and go home to prepare it for painting. 
Let's talk about preparation in the next article. 
Have a wonderful day and happy painting. 
2/24/2020