July the 4th had to become a great day in my short career yet due to calamitic weather conditions, the elephant only bared a mouse.
My community, some four streets and about 360 souls in total, annually organizes a community fest with three days of sportive, cultural and Bourgondian traditions.
Due to Corona, we had limited festivities but one of them was a tour in the community with food and drink stands, along with some neighbors that were asked to show and share their hobbies. I was thrilled that I was also invited to participate.
Unfortunately, rain was pouring all morning and mid day so I had to organize a Bob Ross paint demonstration in my veranda, that can easily hold some 20 persons next to my paint stuff.
Multiple creations had been displayed inside the veranda and at the street windows, the table was set, the canvas all slick and wet and there I went. In two and a half hours, I painted 'Island in the wilderness'. In fact, the entire painting only took me some 40 minutes. There were several opportunities for people to have a go at the painting themselves, which some daredevils actually did.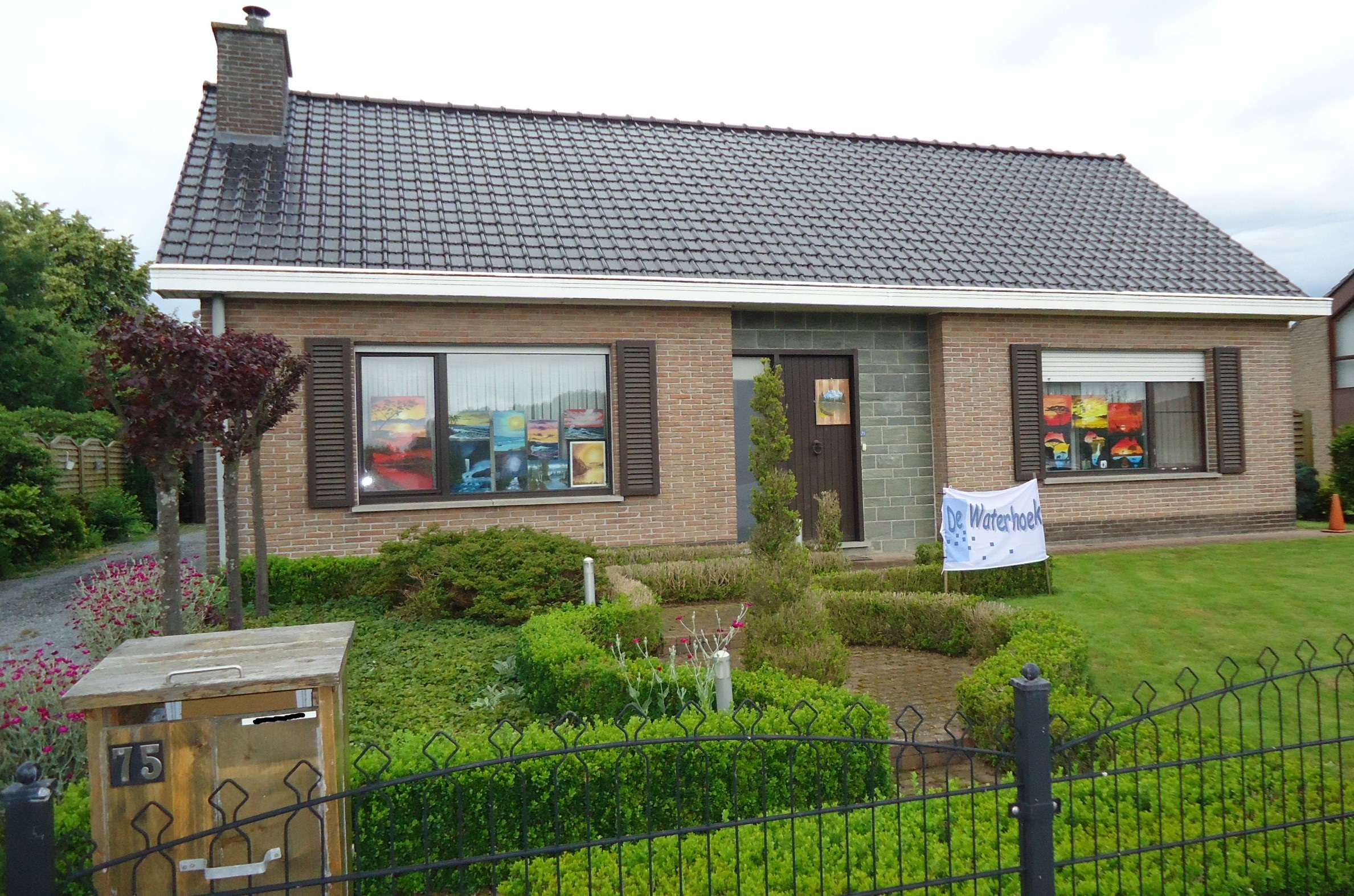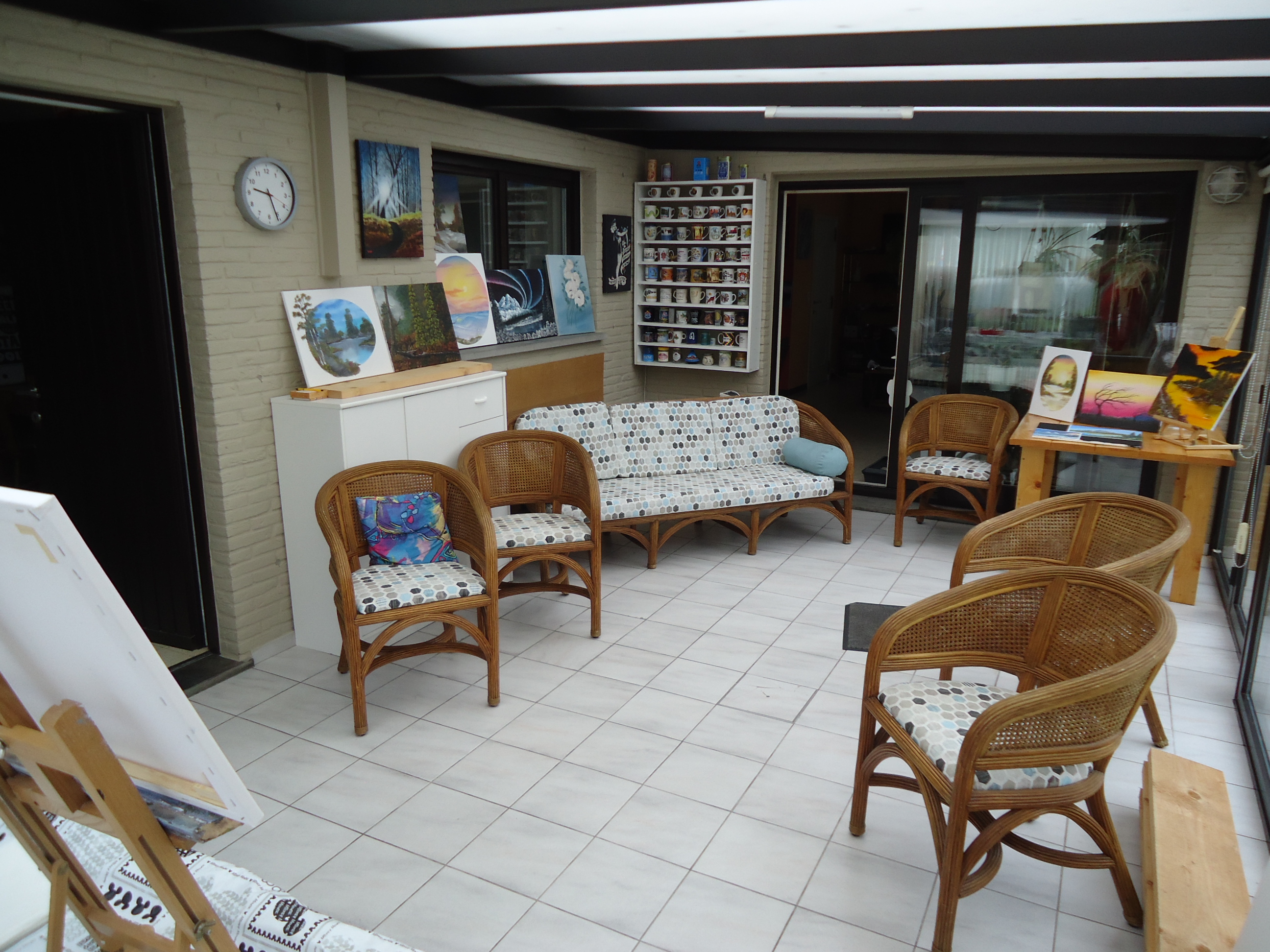 It was a great experience, for the public and myself, and hope to see such initiative renewed next year, under DRY circumstances then.
I wish to share some pictures of this event, hope you will all like them!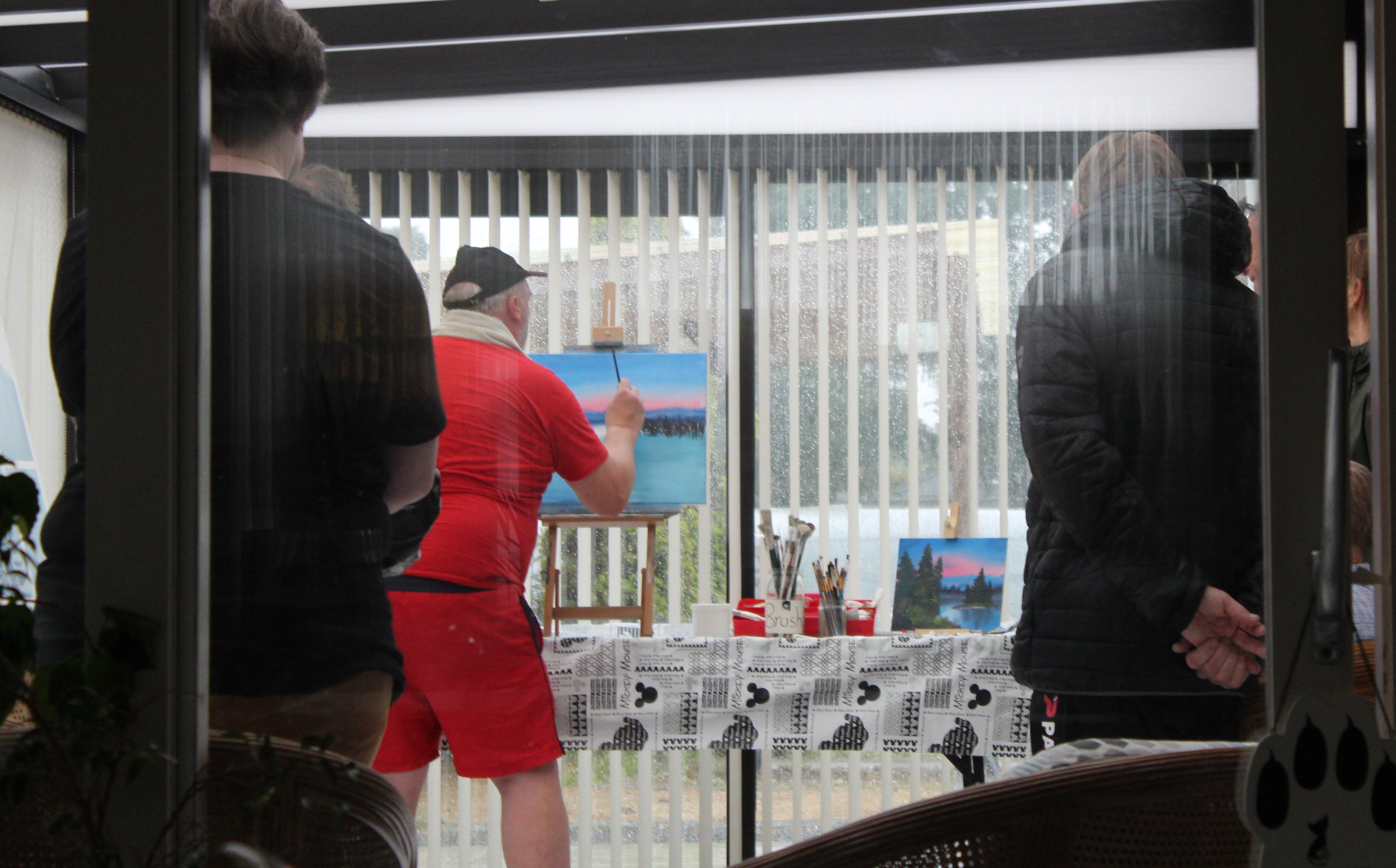 And yes .... I can be a bit vain :):):)!