We all know Bob's favourite canvas size of 18"x24". As he mentioned this himself, the best size for television purposes. I might add that it is indeed a good size for using 2" brushes as well. Probably most of us use smaller canvasses which has mostly to do with the costs and/or with lack of sufficient storage or showing space. The smaller ones often need smaller brushes to be used and some creativity to follow Bob's artistic instructions to the letter.
Yesterday, I tried a giant size for a change to paint 'Through the window'. The canvas used was 30"x43" and that required some adjustments, not only material wise but also creational. I needed to build a bigger easel and if I say build, I merely used a carpenters' trestle (about 25"x25") where I added some wooden blocks near the bottom to support a big canvas. Of course, when you happen to posess a big easel that can handle big size canvasses, there is no need to modify and/or use a trestle or similar.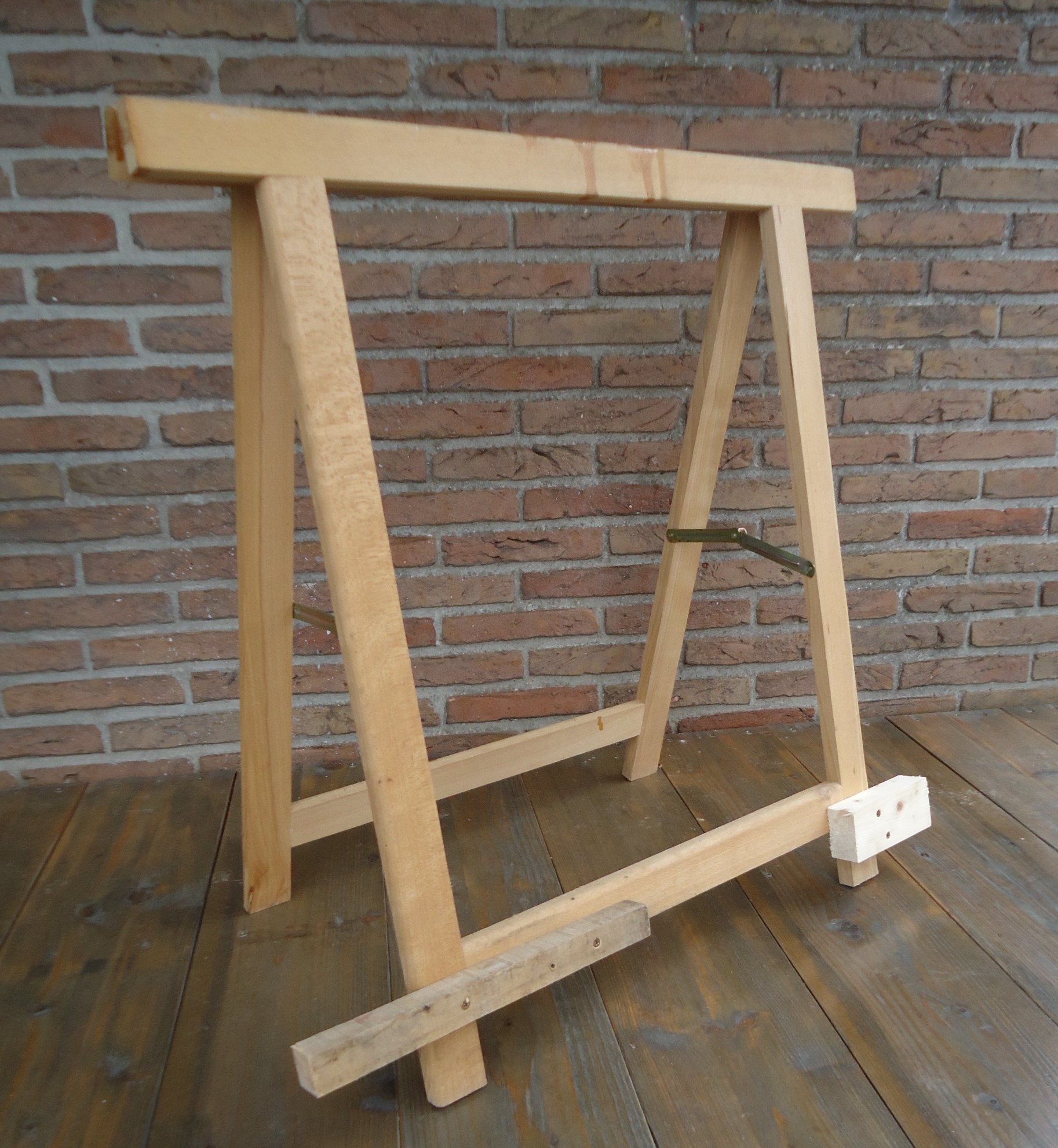 The wooden frame at the back of the canvas can be fixed to the trestle with (strong) tape. Don't use a rope or some kind since that will clearly show through the canvas on the painting side.
I placed the trestle on a table ( make sure to use table protection!) to start painting. One can choose however between using a step (or a small step ladder) or placing the trestle on the floor for the top side to be painted. This was necessary since the canvas was vertically placed and reached about 7 feet high. For the middle and the bottom sides, it is better to use a table. Standing or sitting while painting is a personal choice to be made.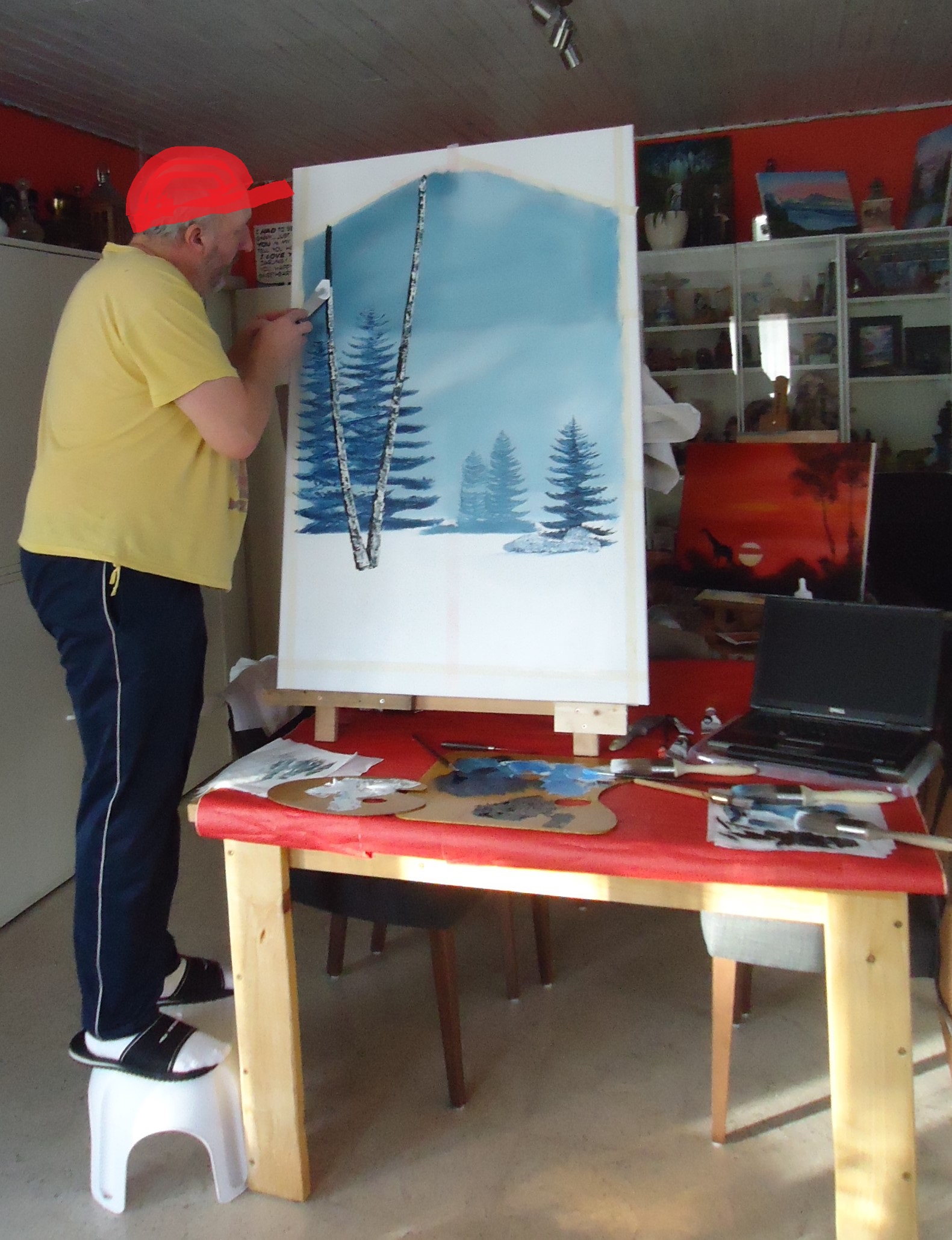 Following Bob's painting does require quite some rescaling. Everything is bigger in size on your canvas and that emphasizes the need for a far more detailed finish also. Taking it slow really will help you since you will really need to think several things over before putting your brushes and knifes at work. It will also help you to stand back multiple times while painting and looking at it from a distance.
It was quite an experience to take on a giant canvas and it is one I can really recommend. The result was that I had created one of my best paintings (Bob Ross cover) ever and I never felt devastated afterwards because of handling an oversized canvas. Instead, I am hungry for more in the future, hope you will too!