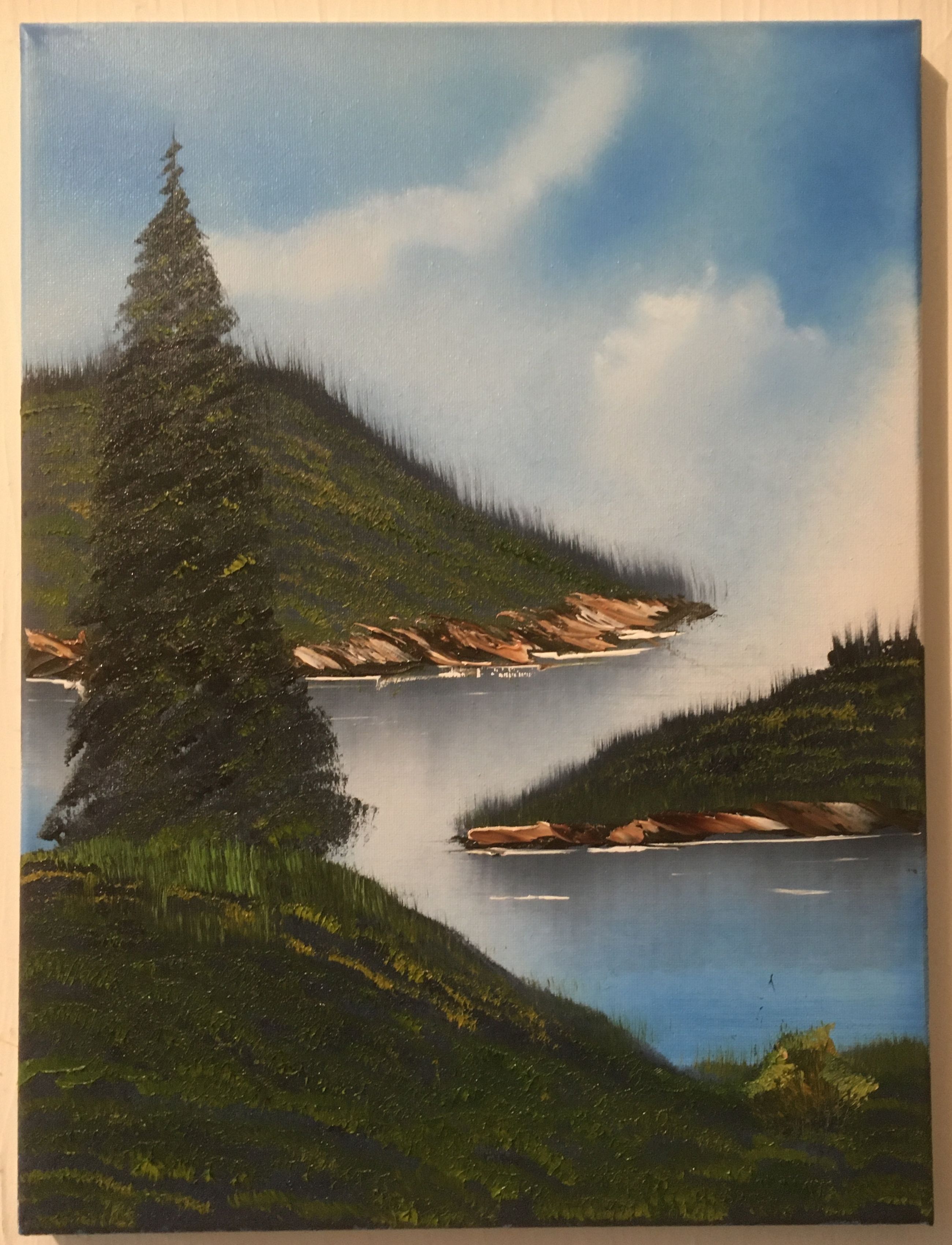 First, let me thank Felix for a fun site and let me say thank you to the community for sharing with me.  I recently attended my first class with a CRI and now I have material for an article!  There have been many thoughts floating in my head since I began painting in July, mostly questions.  Is that paint thinner I am brushing onto the canvas? Does devil beating really get the brush dry?  I am getting paint on my hands when I squeeze the paint tubes, which I do in the middle of painting, because "I ran out."
Perspective is a big issue for me.  Not "being artistic" all these years brings me up short with depth and layers.  This will come in time, and I am sure I can get into this with my instructor, but I was not cleaning my brushes properly, so I started there!  Thanks to @Jin7 though for a great article on perspective.

Right off the top, here are a few takeaways from my first CRI experience.  Gary with Yes You Can Paint handled us well.  He would stop us and get our attention, and since they were his brushes, we were all listening! 

Beating the devil out of a brush isn't enough for me.  I need to wipe the brush dry.
Don't beat the devil out of a fan brush.  Simply dry it with a towel.
Mostly I was using TOO MUCH paint.
Sometimes I was not using enough paint.  Ha.
Mountain mix is a legitimate way for me as a newbie to save some paint
With the left-over darker colors already on my palette, I can make more "dark" so I don't need to squeeze any more Mountain, hence my hands are always clean now.  Double ha.
I painted the class painting weeks before I attended the class, based on what I saw on Gary's website.  Then I painted with Gary in class.  Then I painted it again the next day. I feel good!  I think I am producing more realistic paintings.  I think Gary helped me a lot, giving me some specific things to practice. My conclusion is taking a class with a CRI was a great experience and fun.  I will do it again this weekend!